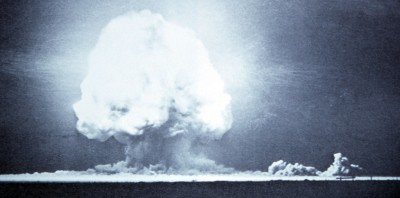 "On July 16, 1945 the world changed with the explosion of the first atomic bomb. The explosion took place at Trinity Site which is on what is now White Sands Missile Range. Trinity is a national historic landmark which is currently open to the public twice a year."
Visit the TRINITY SITE's website for more information.
The City of Socorro Transportation Department will be providing shuttle services to Trinity Site at White Sands Missile Range.
Depart Socorro:   8:00 am   (Socorro Transportation Office , 201 Church Street)
Depart Trinity Site:   11:00 am
Return to Socorro by 12:00 noon.
Must reserve your ride.    $2.00 a person
Call Socorro Public Transportation to schedule your ride.    575.835.1501