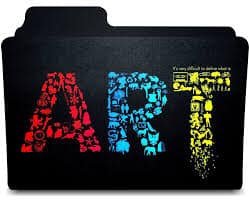 Los Suenos Arts Group Program Goals:
The goal of the Los Suenos Arts Group is to promote artist independence in the art world.  This is not a regular "run of the mill" arts and crafts!  The intention of this group is to create an artist community in Socorro. Those who want to be part of Los Suenos Arts Group will be encouraged to create a home business by the end of the year, 2017! The business can be presented out of your garage, storage shed or front yard.  The reason for this is to establish a route for a future Socorro Arts Tour.  Artists will be able to present and sell their work from their home.
Five students or more will be necessary in order for the class to be developed.
Students will follow the training agenda and all work assigned by the instructor will be completed in time. An unwillingness or lack of interest in the class will automatically relinquish their enrollment.
One member per family per class.
If you are a serious artist ready to sell your work and would like to increase your artist portfolio, please call us!
These classes  are free. If you can't afford classes anywhere else…you qualify  here!
Sign up at Finley Gym
202 McCutcheon
July Schedule:
July 18, 2017
Basic Graphite (line)
July 20, 2017
Basic Graphite (shadows)
July 25, 2017
Basic Graphite (face)
July 27, 2017
Basic Graphite (review and discussion)
August 1, 2017
Class Art Show