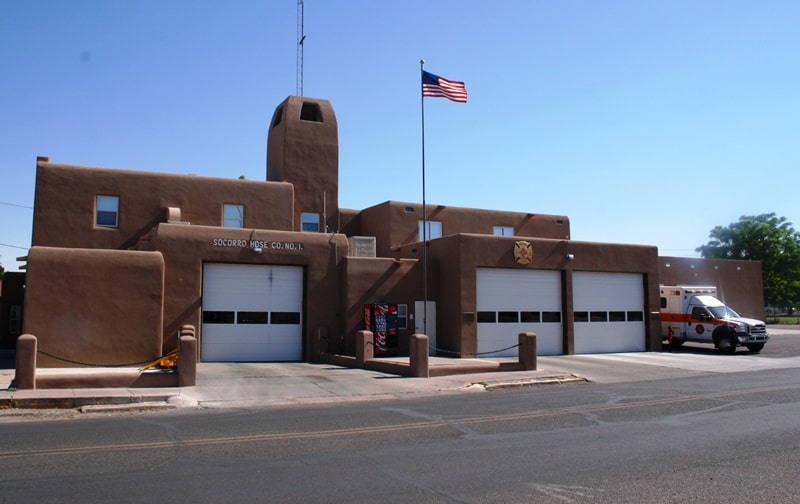 Office Hours
:
Monday-Friday 8:00 AM – 4:00 PM
Office Address::
202 Fisher Street
Socorro, NM 87801
Mailing Address::
P.O. Box K
Socorro, NM 87801
The City of Socorro Fire Department is a fully-paid professional department consisting of 2 main stations and 1 sub-station.
The objective of the Fire Department is to provide the best fire protection, rescue service and ILS ambulance service mainly to the citizens of Socorro but also to citizens living in Socorro County and anyone passing through the Socorro County area.
This does not imply any disregard to the rights, safety or abilities of the members of the Socorro Fire Department but rather an understanding of the needs of the community, knowledge of the Fire Department's responsibilities, capabilities and structure so that the Fire Department can function safely, professionally, efficiently and smoothly in providing these services 24 hours a day, 7 days a week and 365 days a year.
The following is a list of services the department provides:
Fire Protection
EMS Services
EMT-I Level
Inter-Facility Transfers
Residential & Commercial Fire Code Inspections
Seasonal Fireworks Inspections
CPR Classes
First Aid Classes
Fire Safety Program
Fire Extinguisher Training
If you are interested or would like to schedule any of the services listed, please call 575-835-3969.