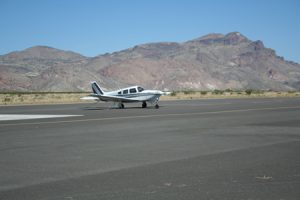 Location:
FAA Identifier: ONM
Elevation: 4875 ft.
From City: 3 miles south of Socorro, NM
Fuel available: 100LL with Credit Card Reader ($500 limit/swipe)
Awoss Frequency: 118.325
Runway 15/33:
Dimensions: 5,841ft. by 75 ft./1,780 by 23 m
Surface: asphalt, in good condition
Weight bearing capacity: Single wheel: 50,000 lbs.
Double wheel: 75,000 lbs.
Runway edge lights: medium intensity
Runway 6/24:
Dimensions: 4,590 by 60 ft./1,399 by 18 m
Surface: asphalt, in good condition
Runway edge lights: medium intensity
Note: 90 ft. elev. rise on R/W 24 with mountainous terrain west