City of Socorro Sports Complex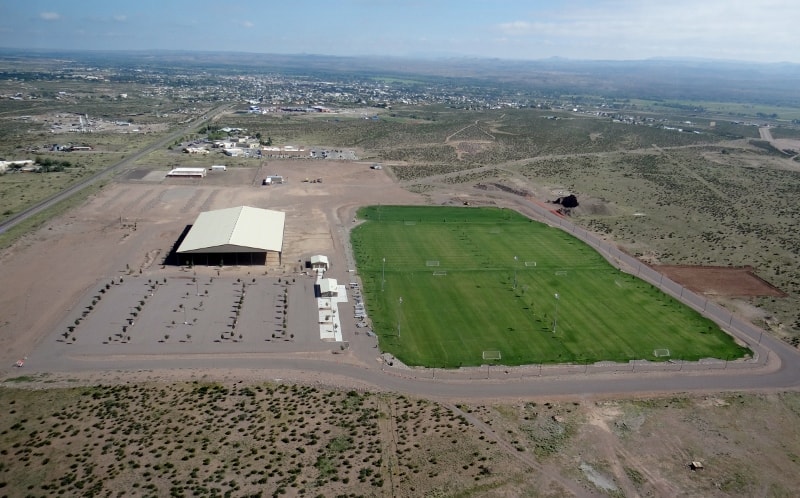 The City of Socorro will soon be the home of the state of the art recreational facilities. Construction is underway for a Rodeo Arena at the Industrial Park on Highway 60 West.
The Sports Complex now has soccer fields and 50 RV hookups. There is a 2 mile walking/running trail and a 3.1 mile Cross Country running trail.
The City has acquired the National Guard Armory which will become the City's Convention Center.
575-835-0240